1829 Reviews
HYDRATES - SMOOTHES - TIGHTENS
100% Pure Argan Oil - 30ML
$99.99
Free
*Just pay shipping
As seen in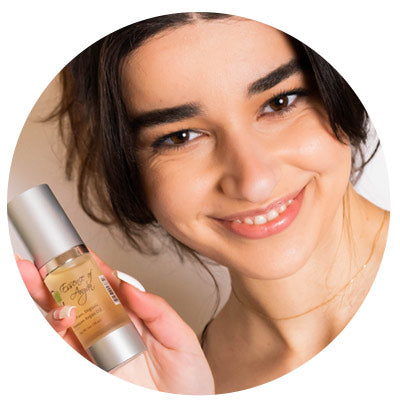 "Three days after using the oil, applying it once in morning and once at night before bed time, I've noticed that my skin is significantly soft, my face has a glow, not a shine, the dry skin at my T-zone area was gone and the acne dried out - odd isn't it that oil dries out acne?!"
- Sophia
ONLY ONE INGREDIENT:
100% pure organic Argania Spinosa (Argan) kernel oil, the same that has been used for centuries in Morocco. ECO-CERTified in source and origin and USDA approved
NATURE'S GOLD ELIXIR:
Essence of Argan is a clinically proven potent rejuvenating, healing and moisturizing oil thanks to its rich content of fatty acids omega 3, 6 & 9 and powerful antioxidants vitamin E, polyphenols, CoQ10, melatonin and plant sterols.
A LITTLE GOES A LONG WAY:
This non-greasy oil will glide on like silk, getting absorbed without leaving any sticky feeling. A few drops are enough to experience soft and smooth skin, hair and nails, from head to toe
ETHICALLY PRODUCED:
by a cooperative of Moroccan women who keep the Argan trees thriving on protected land
BOTTLED WITH CONSCIENCE:
Vegan, cruelty, paraben, peg, sulfate, phthalate, gluten, synthetic fragrance, mineral oil and formaldehyde free Argan oil packed in a shower-safe travel-friendly bottle
DIRECTIONS
Gently apply to desired areas. Wrap for a more intense treatment. External Use Only.
SIZES
1.7oz / 50ml - 1oz / 30ml - 0.5oz / 15ml
BENEFITS
Moisturizes and softens skin. Hydrates and absorbs into the skin easily for a non-greasy, healthy glow.
Anti-aging antioxidants visibly help reduce and restore skin elasticity.

Vitamin E and fatty acids work to relieve a wide range of problematic skin conditions.
14 Day Trial Terms
Enjoy 14 Days Of 100% Pure Argan Oil - 30ML for only the price of shipping. If not cancelled we will send a new bottle each month at the regular price of $99.99. Call or click to cancel any time at (+1) 305 859 4493 or customerservice@essenceofargan.com